A Lincoln hospital unveils a new child-only emergency room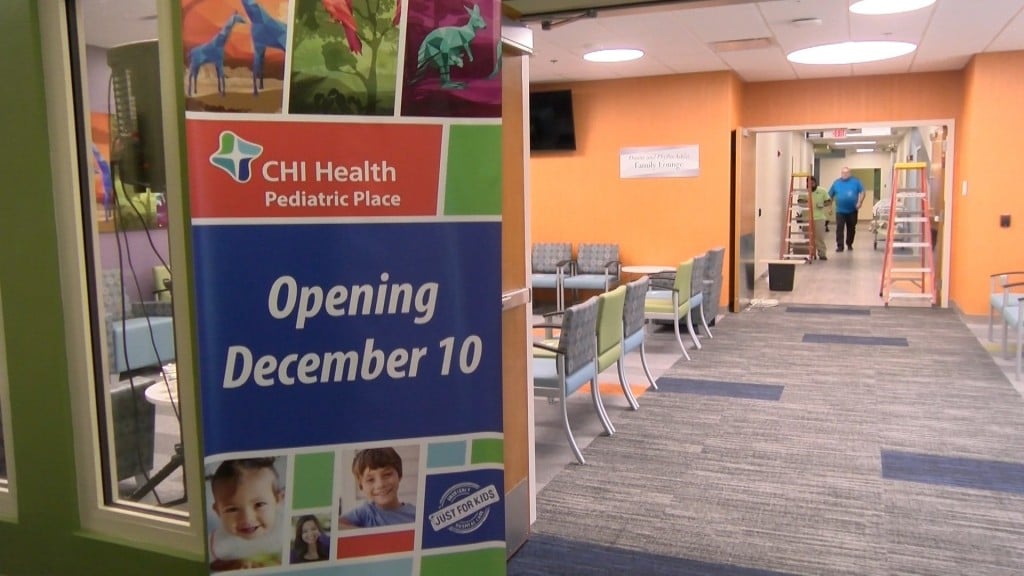 Doctors at CHI Health at St. Elizabeth hospital want to take the fear out of coming to an emergency room when bringing your child in for care so they've opened Pediatric Place, an emergency room just for kids.
A new pediatric unit in Lincoln may save you a trip to Omaha if your child needs to go to the hospital.
St. Elizabeth unveiled the new Pediatric Place on Tuesday. It's the only child emergency room in Nebraska.
"Family members can stay in town with their support groups and their loved ones and it'll be a more familiar environment."
The building is inspired by a John Hopkins emergency room and is designed to make families comfortable.
"What's unique about this model again is if they come in here and they're an emergency room patient and they need to be admitted to the hospital no longer do they have to go to another floor, they stay in the same room and they'll be cared for by a pediatric nurse."
The president of St. Elizabeth says he is glad local families have another option for care.
"As a parent myself I think gosh when I take my kids to the hospital, what are they gonna be exposed to? So to give kids a place where a giraffe's on the wall or a seal or something that makes them feel more at ease, that's what we're after."
CHI health has a partnership with Omaha's Children's Hospital where their nurses are receiving extra training.
"We worked with them to have their nurse come down to St. Elizabeth's and we had a few days very intense session and hands-on session to train our nurses and that partnership continues."
Pediatric Place opens to the public December 10.