A look inside the role of high school resource officers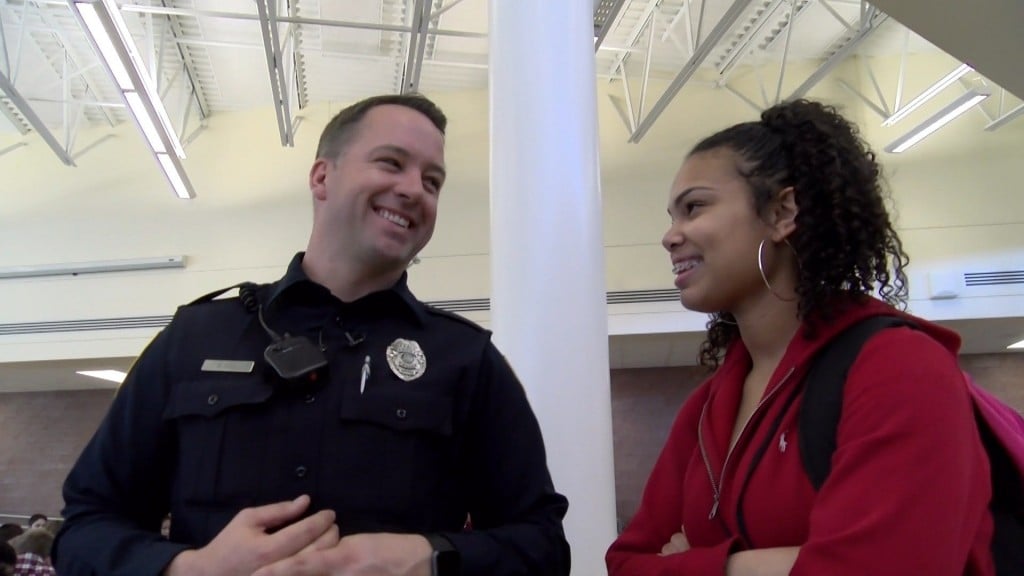 Posted By: Bayley Bischof Channel 8 Eyewitness News
Lincoln Police Officer Nate Hill has a lot to think about every day when he walks into Northeast High School.
"I'm the sheriff of this little town," Hill said as he walked the halls of Northeast.
As the resource officer he monitors the halls…
"Sometimes kids aren't where they're supposed to be," Hill said.
He enforces their many security measures, like checking doors and making sure everyone in the building has a nametag.
Little things like that, he said add up to a safer place for our kids to learn.
"We pester the kids to put their IDs on, we pester them to get the class," Hill said. "It's little things like that that sends a message to the kids and parents, if you ignore those small things they turn into big things."
He said those possibilities are always on his mind.
"When I come into school I play it out, what if something happens today," Hill said. "How am I going to react, because he's right if something happens, if a shooter comes into the school my job is to get in there as fast as I can and stop the threat, It's scary."
But because of Officer Hill and Northeast's security team, students are a lot less afraid.
"Officer Hill is just such a caring person at this school he cares about all students I've gotten to know all the security team here it's just a great experience to know that there are people caring for us and looking out for us," a student said.
Officer Hill's most important role may be keeping students safe, but there's a big part of that goes beyond his badge and gun.
"An important role I feel is just building relationships with the kids," he said.
Because him sharing a high five with a student, or a bag of skittles or just a wave hello- he said that's part of what keeps students safe too.
"Because then it's easy for them to come find me and talk to me about things they wouldn't normally talk to a police officer," he said.