A playhouse for Abi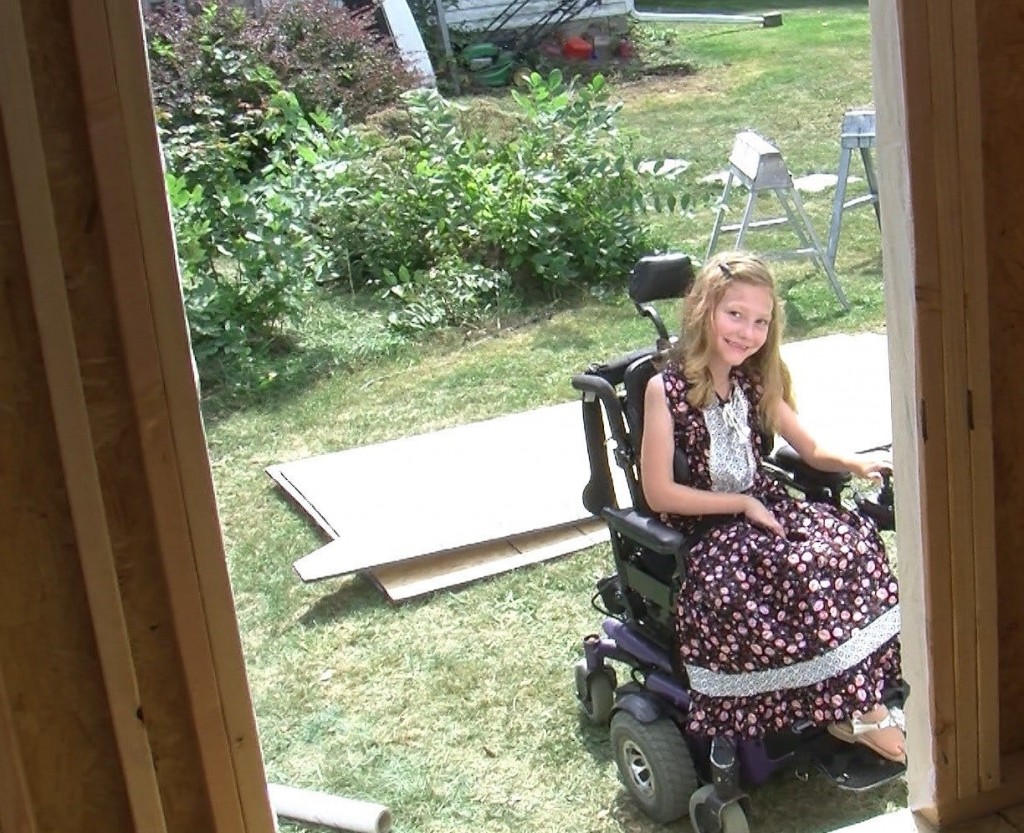 Posted by: Abigail Wood
awood@klkntv.com
Eight-year-old Abigail Smith of Utica, Nebr., has been in a wheelchair her entire life. She has mitochondrial disease that starts in the brain and affects her legs, keeping her from walking and causing severe migraines.
"Sometimes I wish I could walk like other people," she said Sunday afternoon.
Abi says sometimes she's angry at her chair, but she says she knows it gives her a freedom she wouldn't otherwise have.
"One time I couldn't do anything by myself," she explained, pointing to her chair. "I couldn't walk; I couldn't crawl. Now I have this. My family says that it's my legs."
A few months ago, Abi decided she wanted a little playhouse–something wheelchair-accessible and private so she could have a space all to herself. Her grandma told some people at church about the 8-year-old's request, and someone stepped up to the plate. Jeff Wermager had a construction company and offered to build the little house from scratch. He told his suppliers at ABC roofing about the project and they donated a lot of the material. The project quickly grew from there.
"We thought maybe it'd be something that could grow with her instead of just being a playhouse," Wermager said. "It could be her space for years and years to come."
Jeff didn't know Abi before he started the project, but she comes outside all the time now to chat, and keep an eye on the progress.
"Ever since they started this, I watch," Abi said.
She says she's curious about the entire process. She has big plans for the little space: a pink desk, pictures on the walls, flowers, etc. She says she's a painter at heart, and hopes the little house will be a place for her art as well.
The house is weatherproof now with a sturdy roof overhead. The family is still looking for supplies, especially when it comes time to finish the inside. If you want to give, we have a link to their GoFundMe page here.