A Tribute to Heroes: Andrea Hall and Katie Oliver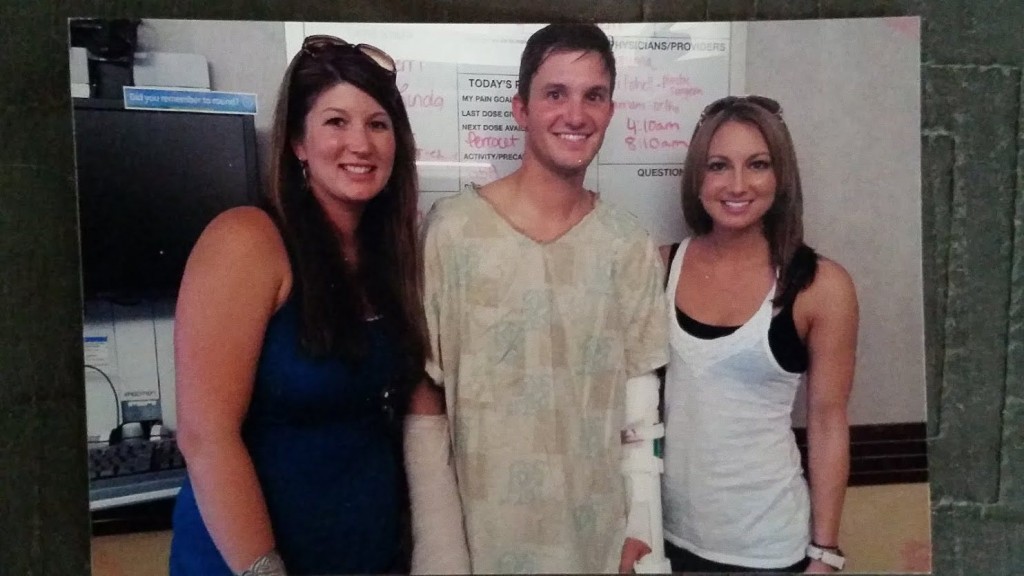 Posted By: Vanessa Brown
Channel 8 and the Red Cross are teaming up again this year to pay tribute to heroes in our community.
Tonight, the story of a dynamic duo of nurses who sprang into action to save a Lincoln man.
A warning, some of the video, is graphic.
"You guys got 911? got 911?"
Memorial Day, 2014: a holiday boat trip nearly turns deadly on Branched Oak Lake.
"It looked like a shark attack and blood just everywhere and I was like… we need to get over to this kid fast!" Andrea Hall said.
Kent Seevers had fallen overboard and was sliced across the chest and hand by the boat's propeller, luckily for him, a pair of nurses was just 30 yards away.
Katie Oliver jumps in first.. she's followed by Andrea Hall. Both, grabbing t–shirts for tourniquets to stop the blood flow.
"When we actually rolled him over and saw everything, it was like.. my heart just dropped and we didn't know if he was going to make it, but we sure didn't tell him that," Hall said.
Katie kept his chest covered, while Andrea tied his right hand. Together, they kept him talking, to keep him conscious.
Andrea, telling the tale, like it was yesterday.
"We were both relying on each other to keep him focused. If she wasn't there, it would be a whole different ball game," Hall said.
Eventually, they were able to get him to shore, so rescue crews could take over.
A helicopter ride, a hospital stay and a few weeks later, we caught up with Kent.
"It's a very extreme experience to go through a near death experience and it's been just as extreme the reaction I've gotten from my friends and my family," Kent.
Support, he continues to get through his new buddies: a pair of RN lifesavers.
"I never really, I guess I never really think about me being a hero. You know when people would say that kind of stuff it didn't really dawn on me," Hall said.
Katie Oliver now lives in Kansas City. She and Andrea Hall will be given the public servant hero award at the "tribute to heroes" luncheon this Thursday.