A Turn back Tax Passes To Pay for the Arena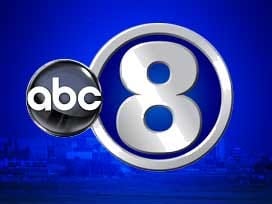 By: Sabrina Ahmed
SAhmed@klntv.com
A turn back tax was officially approved today, and while the word "tax" usually gets people riled up, this one is a little different.
The city will keep it's promise to the people of Lincoln. Today, a turn back tax was approved to help pay for the Arena Project.
It's not a new tax. It just lets the city use 70 percent of the state sales tax collected in the arena, nearby hotels and businesses, to pay back a part of the debt. It's a redistribution of taxes already collected.
A similar turn back tax was approved in Omaha to help pay for the Century Link Center. This money will pay off one $25,000,000 bond.
"Especially grateful because we did indicate to the people that the turn back tax would be a part of the financing and this allows us to keep our commitment to not go to property taxes for anything on this project," Mayor Beutler said Friday.
This passed Friday with unanimous support from the board appointed by the state, including Governor Heinemann.
"Mayor Beutler and his team are doing an absolutely incredible job on this project….This is important to the future of Lincoln and the future of our state," The Governor said Friday.
It's a small portion of the more than $300,000,000 project in the Haymarket.
Most of the project is being paid for by a tax that's been in effect since 2010. It's the Occupation Tax that's added at hotels, restaurants, bars and to rental cars. That tax will be in effect for more than 30 years.
While this has been an expensive endeavor for the city and the people who live in Lincoln, the Governor said this is necessary to move Lincoln, and the state of Nebraska, forward.
"When young people see—they can get a great education here—creating the right kind of jobs with the right quality of life—it makes an absolutely outstanding difference," the Governor said.
Again, this is not an additional tax, but it does start in 2014. It should pay about $2,000,000 a year.
So far, the Occupation Tax has brought in $20,000,000.