A Warning To Smokers; 3rd fire caused by cigarettes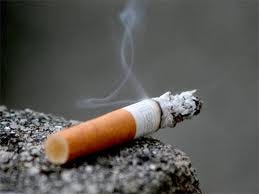 By: Kelly Sommariva
ksommariva@klkntv.com
Three fires in three days. And crews say they could have all been avoided. Nationwide, house fires caused by cigarettes are the most deadly and yet, the most preventable. After a string of them here in Lincoln, fire officials are sending out a strong warning to smokers.
It's a dangerous trend that has fire inspectors sending out a warning. And one property owner reconsidering his smoking policy. This is the third fire in a row caused by improperly disposed smoking materials. Tuesday: gusty winds fuel a blaze near 27th and Superior. Earlier that morning, a cigarette sets apartments on fire in south Lincoln.
On Sunday: the same thing on top of a downtown building. "If you are going to smoke please discard the cigarette after you completely extinguish that in water or sand in an appropriate container such as a metal bucket or a hard plastic non-combustible container that is filled with sand," Battalion Chief Jeanne Pashalek said.
One cigarette smoldering in plastic caused nearly $200,000 in damage to Jerry Boyce's condos. Now, he may reconsider renting to smokers.
"We already talked with management about that yesterday. We do need to look at the issue of smoking. It may be something we need to take a look," Boyce said.
At all cigarettes sold in Nebraska are "fire safe" they're designed to put themselves out. But Chief Inspector Bill Moody says that method is not fool-proof.
"What happens is that in Nebraska we have high winds all the time and so improperly disposed cigarettes are going to have wind blowing on it which is going to keep it hot," Moody said.
A difficult lesson learned for both owner and tenant, who all have a lot of cleaning up to do.
"I would reach out to all smokers to be so much more careful and fully extinguish their cigarettes before flicking them… Just make sure those butts are completely extinguished."
If and when investigators discover who flicked that cigarette, the person faces misdemeanor violation of the fire code. That's a fine and up to 6 months in jail. Also, the insurance company could choose to sue that person for the damages.