AAA: 41 million expected to travel Fourth of July weekend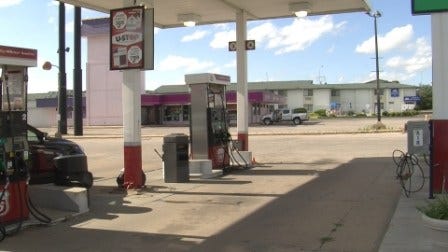 By: Lauren Fabrizi
lfabrizi@klkntv.com
According to a recent report, gasoline prices are expected to be at the highest level in six years this Fourth of July.
AAA reports the current price per gallon for regular unleaded in Nebraska is about $3.60.
But for Joe Gaffney, that's not halting his Fourth of July plans. He's heading to Minnesota to visit his family.
"I'd do just about anything to get up there to see them," Gaffney said. "Tend to keep myself on a pretty tight budget usually, that's just who I am."
An Iowa woman and her family just made the trip to Lincoln for a family member's wedding. They plan to be here through the holiday weekend.
"That's worth traveling for no matter what the gas price is," R.R.S. Stewart said.
AAA projects 41 million Americans will travel 50 miles or more from home this holiday weekend, despite the higher prices.
To keep travel costs down, auto experts say to maintain proper tire pressure as under–inflated tires can up the cost by about 15 cents per gallon. They also say to avoid hauling cargo on car roofs and advise keeping windows closed.