Abandoned Havelock building is an eyesore, public danger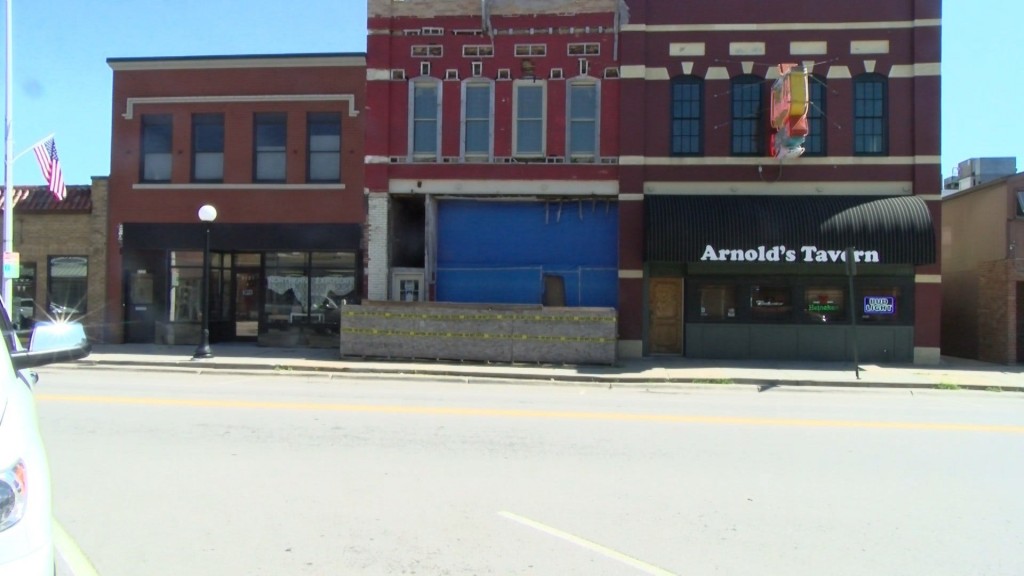 Posted By: Brent BonFleur
bbonfleur@klkntv.com
Some Havelock residents say an abandoned building there is a safety hazard.
They've been asking the city to renovate – or even demolish – the building for years. They're even more urgent now, after a storm Wednesday night knocked part of the structure on to a nearby parked car.
"It was just too loose and fell right on top of the card," said Brent Grammer, who works at a hardware store across the street.
"People knew that eventually it was going to happen, that something would cause it to make more people notice the disaster that it is," he said.
The car was empty when a large plywood sheet came crashing down. No one was injured.
"Menace. It's a menace to that area," said Tammie Spence, owner of The Vickeridge, a nearby boutique.
"We have all done really, really, a lot of work on our buildings to make it look so nice – and it does look really pretty out here, but then you have that one building that we cannot seem to get fixed. And then you have something like this happen that could have been really, really horrible," she said.
The owner of the building lives in Grand Island, and has disagreed for years with the city over renovations made to the building.
The disagreements have led to a stand still, leaving the city unable to move on the building – and leaving residents frustrated.
"We don't seem to have a motivated seller, a motivated buyer, or the city doesn't seem very motivated to force somebody to try and do something with it, so here we are" said David Cole, co-president of the Havelock Business Association.
It's still unclear what will be done with the building, or when changes may come.
One thing that is clear, however: people want the problem fixed – and soon.
"Whoever's liable for it needs to step up," Spence said.
"We're all so happy our here. Just get that done so it's not harmful for our customers or anybody else just driving or walking through."