Abandoned house goes up in flames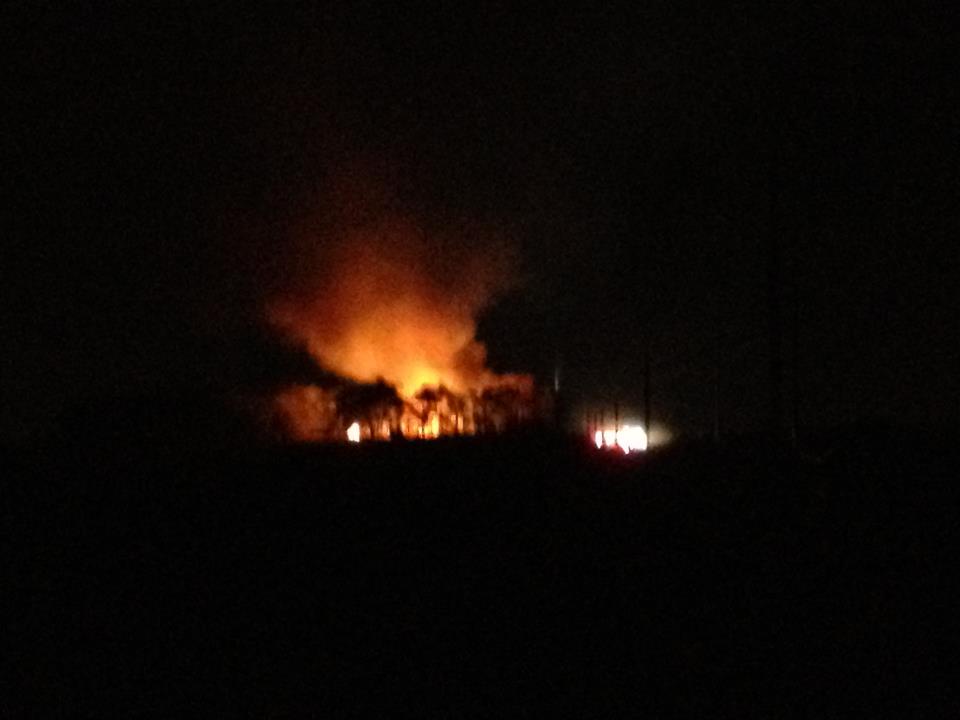 By: KLKN Newsroom
8@klkntv.com
A huge blaze consumed an abandoned home early Wednesday morning. The fire has been contained after flames fully engulfed an abandoned home on North 14th and Arbor Road. The call came in around 4 AM.
Witnesses say they could see flames shoot up above the tree line surrounding the house. Multiple fire crews from the area responded to the blaze. Fire officials say no one was in the burning building at the time.
The abandoned house is completely destroyed and a couple of smaller structures around the house are damaged. Fire officials say road construction around the home made fighting the blaze difficult.
Raymond Fire Department's spokesperson, Luke Ballmer said, "There's a lot of construction going on 14th. So, initially it was a little difficult to get set up for water supply and engine placement. So, that made a little bit of a challenge."
Fire officials say no one was in the house at the time. There are no reports of injuries. The cause of the fire is still under investigation.