ABATE bike show at the Lancaster Event Center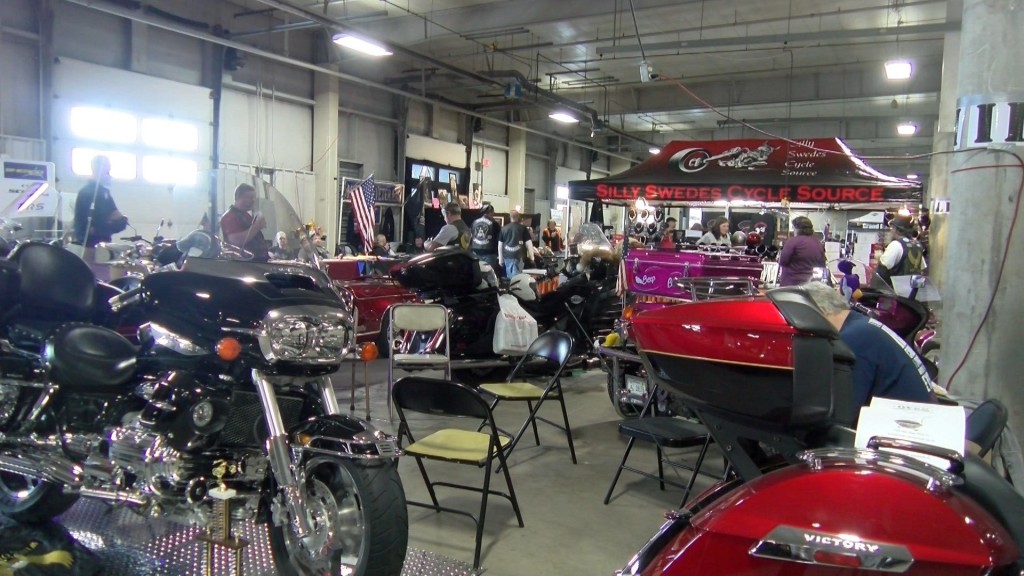 Posted by: Channel 8 Eyewitness News
8@klkntv.com
If you walked into ABATE's (American Bikers Aiming Toward Education) 31st annual bike show this weekend, you certainly would see a lot of black leather and shined up chrome, but think twice before you put these people into any stereotype.
"I want to see a lot of fun bikes and cool and interesting things," said Kaylee Elliott, a 10-year-old who came to the show with her father.
"We're very family-oriented, brother-oriented; sister-oriented," said Todd Miller with ABATE. "We take care of each other. Look out for each other."
They look out for others, too. ABATE gives around $50,000 to Nebraska charities every year. Many bikers at the show shared the mission to reach out to their community.
"Everything that we take in we give back to people that need it," said Tony Skov with the Rough Riders. "We're good people. We like to help people. That's what we're all about."
The bike show is one massive fundraiser, with a large portion of the proceeds going to help advocate for motorcycle rights. This year they're focusing on a bill in the legislature that would allow people 21 years of age and order to ride without a helmet.
"Whether you believe in helmet use or not believe in helmet use isn't really the issue," Miller said. "It's whether you have the right as an adult to make the decision for [yourselves]."
ABATE says safety is very important to them. In fact, they have a Share the Road program that seeks to make roads less dangerous for bikers, but they say Nebraska's current laws prohibiting riding without a helmet take away their right to choose.
"The only ones at risk are us," Miller said. "We're the ones vulnerable on the road, so that decision should be ours."
This bike show is the single biggest event for ABATE this year. They say over the three days of the event they'll see seven to eight thousand people.