ABC Political Director speaks at UNL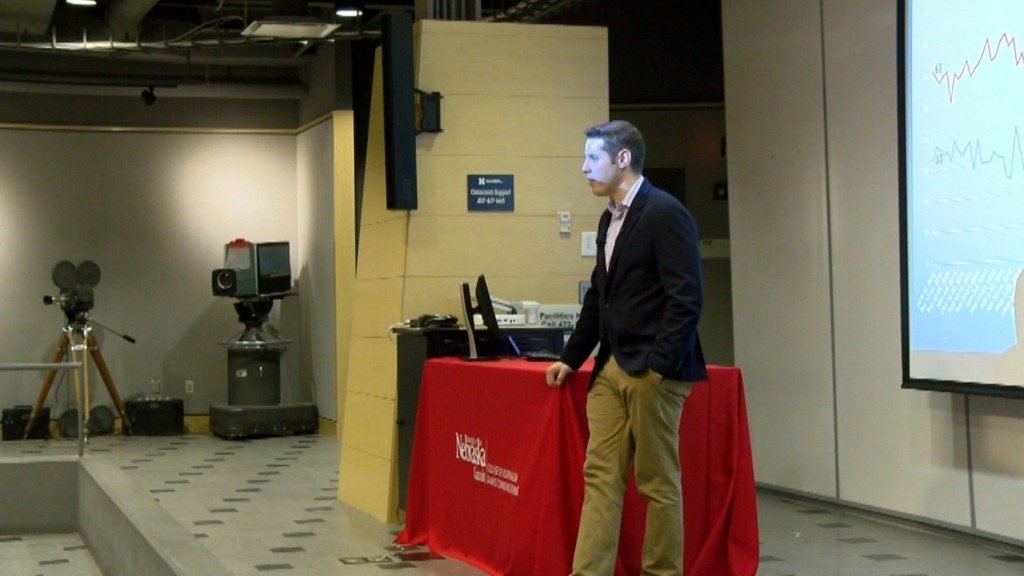 Posted By: Bayley Bischof Channel 8 Eyewitness News
Politics is a full time gig for Rick Klein.
He's ABC's Political Director, overseeing all political coverage for the network.
It's a big job.
And on Friday he visited UNL, to tell students a little bit about it.
His speech was part of an all day conference about media and politics put on by the UNL College of Journalism and Mass Media.
It's a tough time for journalism right now, Klein said.

"The biggest challenge in covering president Trump is that he makes news all the time. He tweets things, he says things, his departments, his agencies all say things, his supporters say things– there is an absolute torrent of news that comes out of this White House," Klein said.
Another topic on the minds of many journalists, students and professionals alike, Klein said, is fake news and what it means for real news sources. Fake news, he said, damages journalists credibility, and the best way to fight against is simple.
"We have to just go in and do our jobs as honestly and as forthrightly as possible, he said.
Klein said he's learned many lessons from covering president Trump, and one of them he hopes to share with students is how important journalism is.

"I would like the biggest takeaway to be the absolute critical need for journalism in 2017 in politics and elsewhere, journalists perform an incredibly important function, democracy I don't think would survive without it," he said.
The dean of the college Maria Marrom said the most valuable part were aspiring journalists learning from experts.

"It's fantastic to have people of a high caliber who are engaged in the national media and who can bring that experience to our students," Marrom said.