Abortion bill stalls in legislature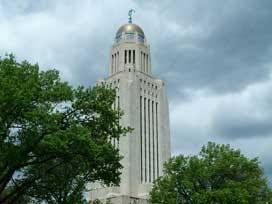 A Nebraska bill that would have banned the use of remote control systems to administer abortion drugs in small-town clinics has stalled in a legislative committee. The Judiciary Committee on Tuesday failed to advance the measure (LB521) by Lincoln Sen. Tony Fulton.
The bill would require a doctor's physical presence with a patient to administer abortion drugs. No plans are under way to introduce remote web cam systems in Nebraska, but Planned Parenthood has enacted such a program in Iowa.
The bill would require a doctor who is prescribing and administering the abortion drug RU-486 to be physically present with the patient. Nebraska Right to Life, a leading abortion opponent in the state, vowed to continue its push to advance the bill