Accident Sends Four To Hospital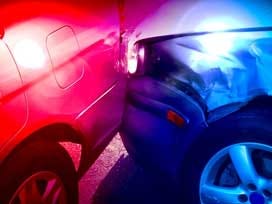 Pioneers near Colonial Hills Park is reopened following a head on collision this afternoon.
Around 1:30pm A truck traveling West on Pioneers was slowing down to turn into the park. The sedan following behind couldn't slow down in time and swerved into the oncoming lane hitting an SUV head on.
The driver of the sedan was trapped in the car and had to be pulled out by Lincoln fire and rescue. Captain Bob Watton says "obviously we had heavy damage to the front ends of both vehicles. We did have 3 what we call severe patients that were transported to Bryan LGH West and we did have a minor, did have some significant external type injuries but unknown how bad he was hurt."
Pioneers was closed down until about three this afternoon but is now reopened.