Accident causing delays in south Lincoln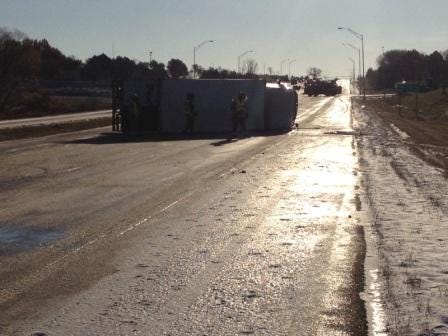 Posted by: KLKN Newsroom
Traffic will be delayed for many drivers in south Lincoln this morning.
Authorities and rescue crews are on the scene of a semi-truck rollover accident on Hwy 2, between 70th and 84th.
Officials say traffic is backed up in every direction around the area, and ask drivers to avoid the area during their commutes.
There are a number of accidents being reported around town this morning. Authorities and AAA officials say urge drivers to use caution upon the roads, as they are very slick.
We have a reporter out on the scene, we'll have more information on our midday show at 11 a.m.