Accountant gets prison for Lincoln theft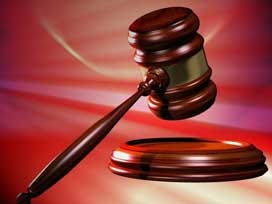 By: KLKN Newsroom
8@klkntv.com
(LINCOLN, Neb.) A 39-year-old Davey woman has been sentenced to prison for stealing thousands of dollars from her employer. Court records say Gail Vesely had pleaded no contest to theft by deception after prosecutors lowered the charge.
Vesely was sentenced on Tuesday to one to two years in prison and given credit for 70 days served while awaiting trial. Lincoln police said a banker had noticed unusual activity in the account of Magnetic Consulting between Dec. 17, 2010, and Jan. 10, 2011, while Vesely was working as an accountant there.
The owner told police that Vesely had written seven checks to herself on the business account, for a total of nearly $6,400, without the owner's permission.