Activist continue push to close Whiteclay liquor stores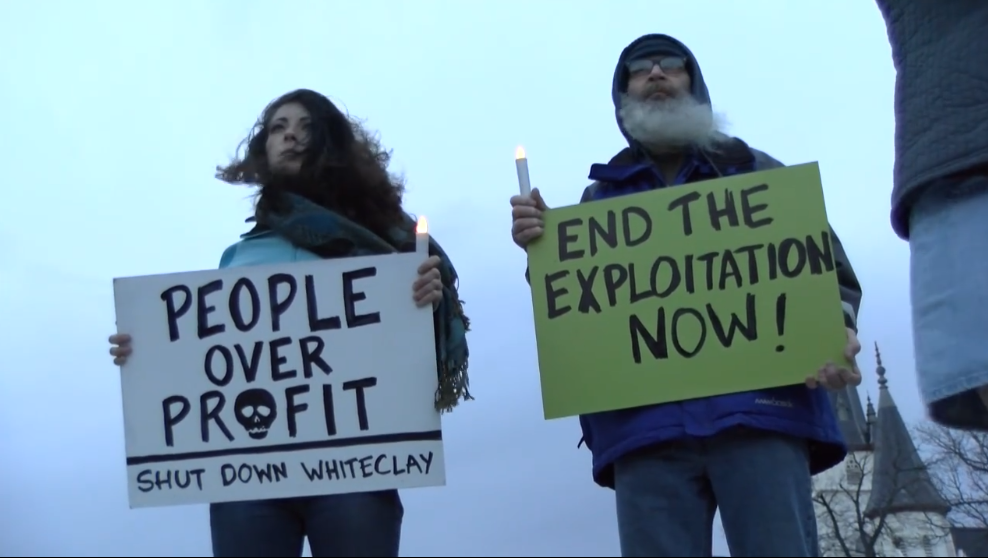 Advocates who want liquor sales to stop in Whiteclay, Nebraska are making the final push to get their voices heard.
They held a vigil outside the Capitol Monday, one month before the Nebraska Liquor Control Commission decides whether the village's four liquor stores can continue to sell alcohol.
"This issue has been going on since the 1950s," Chandra Walker, the Nebraska Democratic Party's Native Caucus chair said. "You know it's an unincorporated town of 11 people and they're making millions of dollars a year off alcohol sales and they're helping the alcoholism in Pine Ridge."
Whiteclay borders the Pine Ridge Native American Indian reservation, where alcohol is banned.
It's estimated more than 65 percent of adults on the reservation battle alcoholism and one in five children are born with fetal alcohol syndrome.
"I don't think we can ever get to the heart and root of these problems while alcohol is being sold," Nate Grasz of Nebraska Family Alliance said. "That's the first step and as long as these stores are open and selling alcohol and preying on addiction and peoples weaknesses we will never see the progress and changes that should happen in Whiteclay."
Frank LaMere* of the Winnebago Tribe in Nebraska has been trying to stop Whiteclay alcohol sales for 18 years.
He attended last fall's special hearing on the topic, and says this is the closest his efforts have come to finally shutting down liquor stores.
"Whiteclay, Nebraska is Nebraska's dirty little secret," LaMere said. "And it's come to the forefront publicly and native and nonnative people are saying 'I think we are much better than this than to let this death dying and devastation continue.'"
The Liquor Control Commission is supposed to decide the fate of liquor sales in Whiteclay in a public hearing on April 6th.