Addiction & Recovery Rally Held In Lincoln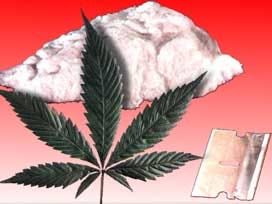 September marks National Addiction Recovery month, and Sunday hundreds lined the steps of the State Capitol for a recovery rally.
For those who have won the battle with addiction Sunday was definitely a day to celebrate.
But the interesting thing is, everyone we talked to said it's their loved ones who are most affected by their addictions and their recovery.
Those who have battled addiction and recovered, say they didn't do either, alone.
"We all get sick together as a family, and we can all heal together as a family," Recovering Addict Heather Suggett said.
And for many recovery addicts at the rally, these painted benches symbolize hope.
Often times recovery has to take place between parents and children and some say artwork, is the best form of therapy.
Paige Namugh helps children whose parents are battling addiction, express their feelings.
When parents go to addiction meetings, the children, paint.
"You can see the progression of art when they started out, they just painted black, we had so many black paintings and it got brighter and brighter and brighter," Namugh said.
Namugh and parents agree, the splashes of color and time spent at the recovery center is healing to the kids spirit.
"It makes you feel proud that you accomplished something that you wanted to," Christopher McDonald said.
Children like Christopher, partner in their parents recovery.
Jacinta Denney says up untill 8 months ago, she wasn't emotionally there for her son, but now hes thriving in the program.
Jeanne Mackeprang says her sobriety and the recovery program helped her to focus on what matters most.
"Just being able to be a better mom and be there for my children emotionally and physically that's the biggest thing for me right now," Mackeprang said.
An on the Capitol steps, hundreds of friends and family member rallied around those who are taking their first steps to sobriety and a new life, because after all, "love is the only power that heals people."
For more information on addiction and recovery you can visit www.r/a.org