Advocacy group files complaint against Governor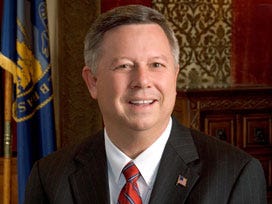 Posted by: KLKN Newsroom
8@klkntv.com
An advocacy group has filed a complaint against Nebraska Gov. Dave Heineman, alleging that the Republican improperly used state resources to promote the candidacy of presidential hopeful Mitt Romney.
The complaint by Common Cause Nebraska, a government watchdog, takes issue with a press release from Heineman's office about the U.S. Supreme Court's ruling on the health care law. The release quoted Heineman as saying it was "more important than ever'' to elect Romney, who has vowed to repeal the law if elected.
Heineman defended the decision on Tuesday, saying the health care law and the presidential election were inter-related issues. Heineman says he was making a statement of fact, and responding to press inquiries for his opinion on the ruling.