Agriculture group donates $2,500 to Food Bank of Lincoln's veteran pantry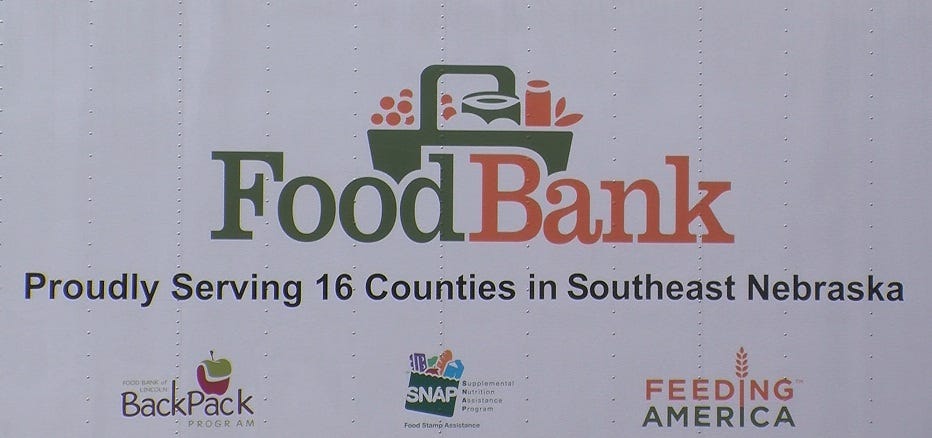 By: Lauren Fabrizi
lfabrizi@klkntv.com
The Nebraska agriculture group, "We Support Agriculture (WSA)," has teamed up with the Food Bank of Lincoln as a way to give back to the war heroes who have fought so hard to serve our country.
Over 2,000 veterans throughout Lincoln are suffering from hunger and poverty. Since February, the Food Bank of Lincoln has implemented a veteran food pantry once a month to help feed as many of those veterans as possible.
On Monday morning, the Food Bank received $2,500 for its veteran pantry from WSA. With the 4th of July next week, WSA Vice Chairman Larry Sitzman said it is the perfect time for the donation.
"We at 'We Support Agriculture' want to remember these heroes, like these gentlemen, who have fought to protect the independence of our freedom," Sitzman said.
Vietnam War Veteran Greg Halloway received the call Monday morning that WSA was donating over $2,000. He said appreciates everything the organization is doing for the veterans.
"We need to supplement the income a little bit," Halloway said. "As long as we keep our veterans and keep our families healthy, that will take care of everybody."
But for the Food Bank's Exec. Director, Scott Young, this is only the beginning for the veteran food pantry. He said he hopes the pantry will continue to grow and serve a large amount of veterans over time.
"We need to make sure we're working constantly to get the word out not only about the vet's program, but all the programs," Young said. "So it's just kind of a constant drum beat that we need to keep up to make sure that veterans are aware of it."
If you would like to donate to the Food Bank of Lincoln, click here.