Air conditioning unit plucked off roof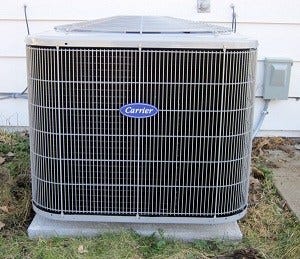 Posted By: Megan Conway
Like a story out of a mystery book, thieves plucked an air conditioning unit right off the roof of Best Buy at 70th and O streets.
The unit, which was fully installed, was taken in early February. Police say a manager at Best Buy found it missing after the roof started leaking. The suspects cut a copper to remove the unit, but after that it disappeared.
"The large air conditioning unit was removed from the roof of the business and hoisted down. We don't know what means were used to remove that air conditioning unit," says Ofc. Katie Flood, Lincoln Police Department.
Police estimate the damage around $5,000. The AC unit is worth almost $2,000 and police say it was most likely sold as scrap metal.