ACLU responds to gay marriage ban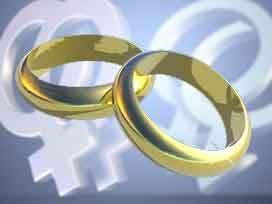 By: KLKN Newsroom
Lincoln, Neb. – The 8th Circuit Court of Appeals has prevented implementation of a decision from a federal district judge granting same-sex couples the right to marry in Nebraska. The decision comes in response to a case filed by the ACLU of Nebraska, the ACLU LGBT Rights Project and the law firm of Koenig | Dunne on behalf of seven same-sex couples in Nebraska. The couples sought recognition of their out-of-state marriages and the freedom to marry in Nebraska.
The case, Waters v. Ricketts, will be heard alongside three other cases pending before the 8th Circuit on May 12 in Omaha. One of the cases involves the ACLU of Missouri.
Statement from Danielle Conrad, Executive Director
"We are disappointed by the court's decision. However, the ACLU of Nebraska and our partners in this case and around the country will continue to fight until this discrimination ends. The discrimination that is enshrined in our constitution hurts our clients and countless other Nebraska families. One day Nebraska's promise of "equality before the law" will ring true for all who call our state home."
ABOUT: The ACLU of Nebraska and its diverse membership works in courts, the legislature and our communities to defend and preserve the individual rights and liberties that the Constitution and laws of the United States and Nebraska guarantee everyone in this state.