Alex Gordon wins Gold Glove Award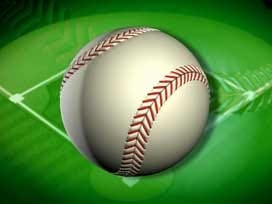 Posted By: Sports
Rawlings Sporting Goods Company, Inc., and ESPN2 announced tonight that Kansas City Royals outfielder Alex Gordon was awarded the American League Rawlings Gold Glove in left field for a second consecutive season. The awards were voted on by American League managers and coaches and honor the best individual fielding performances at each position in the American and National Leagues. First baseman Eric Hosmer, third baseman Mike Moustakas and right fielder Jeff Francoeur were named finalists for the award yesterday, but were not selected.
Gordon becomes the first Royals player to win a Rawlings Gold Glove in back-to-back seasons since second baseman Frank White in 1986-87. He joins Amos Otis (1971, 1973-74) as the only Royals outfielders to win the award on multiple occasions. Gordon finished second in Major League Baseball with 17 outfield assists, two shy of teammate Jeff Francoeur, on the heels of pacing MLB with 20 assists in 2011. He led all American League left fielders in games (160), innings (1424.1), total chances (338) and putouts (319) while committing just two errors for a .994 fielding percentage, the best in the league (min. 125 games in left field). Gordon, a former third baseman, earned his first career Gold Glove in 2011, his first full season in the outfield.
Gordon's Gold Glove is the 20th awarded to Royals players all-time (10th different player) and the eighth to an outfielder (5th different outfielder).
Below is a list of the 20 Royals' Rawlings Gold Glove winners:
1971 – Amos Otis (OF)
1973 – Amos Otis (OF)
–more–
1974 – Amos Otis (OF)
1977 – Al Cowens (OF), Frank White (2B)
1978 – Frank White (2B)
1979 – Frank White (2B)
1980 – Frank White (2B), Willie Wilson (OF)
1981 – Frank White (2B)
1982 – Frank White (2B)
1985 – George Brett (3B)
1986 – Frank White (2B)
1987 – Frank White (2B)
1989 – Bob Boone (C), Bret Saberhagen (P)
2000 – Jermaine Dye (OF)
2006 – Mark Grudzielanek (2B)
2011 – Alex Gordon (OF)
2012 – Alex Gordon (OF)
Voting for the Rawlings Platinum Glove Award™ will begin tonight at 9:15 p.m. CT at www.rawlings.com, allowing the general public to weigh in as to who is "The Finest in the Field®" in each League. Voting runs through Tuesday, November 6 at 11 p.m. CT. To determine the Rawlings Platinum Glove Award winners, fans can only select one player among the 2012 Rawlings Gold Glove Award winners from each League.
The Rawlings Platinum Glove Award winners will be unveiled during the 2012 Rawlings Gold Glove Award Ceremony presented by Gold Sport Collectibles on Friday, November 9, 2012, at The Plaza Hotel in New York City. In addition to the Award presentation to this year's winners, Hank Aaron and Cal Ripken, Jr. will accept special recognition awards, and Johnny Bench will be the sixth inductee into the Rawlings Gold Glove Award Hall of Fame, joining Roberto Clemente, Jim Kaat, Willie Mays, Brooks Robinson and Ozzie Smith. Noted baseball fan Jerry Seinfeld will perform an hour-long show to end the evening's festivities.