Alex Maric Named to Australian OLympic Team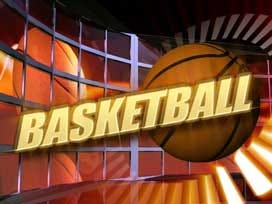 Posted By: Sports
Former Husker Aleks Maric earned the most prestigious honor of his career, as he was recently selected to represent Australia in the 2012 London Olympics beginning next month.
Maric, a two-time All-Big 12 performer who played at Nebraska from 2005 to 2008, has played professionally in Greece for Panathinaikos the past two seasons, winning the Euroleague title in 2010-11 and finishing fourth this past season. He will be the first Husker basketball player to appear in the Olympics Games.
Australia is in Group B with Brazil, China, Great Britain and Spain while one other qualifier will be determined in a qualifying tournament in Venezuela this July. Australia will open Olympic action against Brazil on Sunday, July 29. The top four teams from each pool will advance to the quarterfinals beginning on Aug. 8.
Maric played a major role in Australia qualifying for the Olympics, averaging 15.8 points on 71 percent shooting and 8.0 rebounds per game in the FIBA Oceania Championship last September. He had 27 points on 11-of-13 shooting, and eight rebounds in the series-clinching win over New Zealand.
During his playing days at Nebraska, he earned All-Big 12 honors in each of his final two seasons, and became only the third Big 12 player to record more than 1,500 points and 1,000 rebounds in his collegiate career. He set 19 school or conference records at Nebraska and ranks fifth on the Huskers' career scoring list (1,630 points) and second in rebounding (1,015).
He also ranks in the top 10 on school lists in field goals (589, 5th), free throws made (448, 2nd), free throw attempts (679, 2nd), rebounding average (8.4, 8th), blocked shots (145, 6th) and starts (99, 6th).
Last season for Panathinaikos, Maric averaged 3.8 points per game on 67 percent shooting in the Euroleague in 2011-12. In the Greek League, he helped Panathinaikos to a runner-up finish in 2011-12 with 6.4 points per game on 72 percent shooting and 3.9 rebounds per game in 30 contests.
2012 Australian Olympic Schedule
Date – Opponent
July 29 – vs. Brazil
July 31 – vs. Spain
Aug. 2 – vs. China
Aug. 4 – vs. England
Aug. 5 – vs. TBA
Aug. 8 – Quarterfinals
Aug. 10 – Semifinals
Aug. 12 – Gold and Bronze Medal Games