All-nude juice bars in the works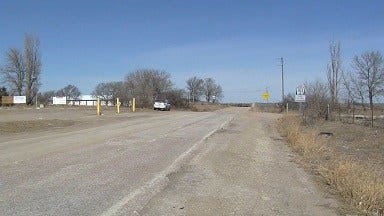 Posted By: Megan Conway
Shane Harrington of Lincoln isn't new to the adult industry scene. He's known best for promoting adult entertainment stars Melissa & Val Midwest. Harrington's next juicy business move is to open all–nude juice bars along I–80.
"The I–80 thing was that it just made sense, everyone travels I–80, it connects everyone to everything," says Harrington.
The juice bars would be located in Hall County outside of Grand Island and one in Seward County off the Pleasant Dale exit, but the Seward County community isn't thrilled.
"We are not for that. We are not looking forward to that going through over here across the street from our home. We're a quiet farming community, family oriented in this area," says Caryl Kermmoade, who lives off the Pleasant Dale exit.
Kermmoade is worried about having to beef up sesecurityround their home and small business they have. So why Seward County? Harrington says a majority of the bachelor parties he's done are in that county.
"You're not going to accidentally get off on the Pleasant Dale exit where there's absolutely not a single business open for business. You know when you get off that exit, the only thing that's out there is my strip club," says Harrington.
Harrington says there will be no alcohol allowed and if one of the girls working is drunk or high, she'll immediately be fired. That's not the only worry for people in the community.
"They may not get drunk here because it's a juice bar, but they might be getting drunk and driving and putting more people on the interstate drunk to get out here and see these girls dance," says Kermmoade.
The land isn't in an industrial zone, which Harrington needs to open his business. If it's rezoned could raise taxes for people in the area. Seward County instead offered Harrington the old dinosaur museum off the Milford exit that they said was industrialized. The down side? It's right next to a feedlot and turns out the industrial zone stops before the building they offered. Rural people say they don't understand why he wants to come clear out in the country.
"You know it just seems to me that that's the type of entertainment that would be better suited for a downtown environment rather than the country living that we experience out here," says Kermmoade.
"I want them away from cities. I don't think kids need to see strip clubs. I don't think they need to ride their bikes past them. I don't think there needs to be one on O street," says Harrington.
The next step the entrepreneur is to continue to work with Seward County to find him land. If they won't re–zone anything, his plan b is to start a non–profit organization that would allow him to open a private club for members only.