Ameer Abdullah Preps for Senior Bowl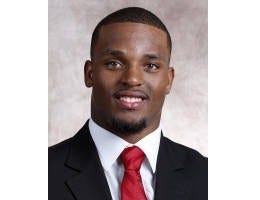 Posted By: Sports
Story Courtesy: Associated Press
MOBILE, Ala. (AP) – More than 100 NFL prospects are going through a week of evaluation at the Senior Bowl.
That includes getting weighed and measured in their underwear before hundreds of onlookers from the NFL on Tuesday morning.
The rest of the week is packed with interviews, meetings and practices under the scrutiny of NFL coaches, scouts and executives. The potential reward: Improved draft stock and a bigger payday.
Senior Bowl executive director and former NFL general manager Phil Savage calls it "the greatest job fair in the football world."
Top prospects playing in Saturday's game include LSU offensive tackle La'el Collins, Pittsburgh offensive tackle T.J. Clemmings and Washington defensive tackle Danny Shelton. Other prolific college stars trying to boost their stock include Nebraska running back Ameer Abdullah and Baylor quarterback Bryce Petty.