Ameer Abdullah Wins Senior Bowl MVP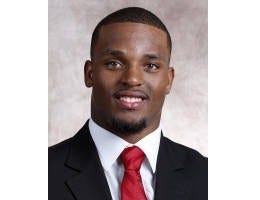 Posted By: Sports
Story Courtesy: Associated Press
MOBILE, Ala. (AP) _ Nebraska's Ameer Abdullah rushed for 73 yards and added 40 receiving while leading the North to a 34-13 victory over the South on Saturday in the Senior Bowl.
The Cornhuskers' No. 2 career rusher won MVP honors, and the running backs and defenses came up with the some of the biggest plays in a game that showcases senior NFL prospects.
Texas cornerback Quandre Diggs and Miami-Ohio's Quinten Rollins had third-quarter interceptions for the North.
Abdullah, an Alabama native, made the most of his 11 touches. Minnesota running back David Cobb gained 69 yards on 11 carries, including a 4-yard touchdown late in the third quarter.
The top passers were Baylor's Bryce Petty of the North and Colorado State's Garrett Grayson on the South. Petty was 9 of 13 for 123 yards with an interception. Grayson completed 8 of 15 passes for 118 yards.