American Red Cross launches a statewide preparedness initiative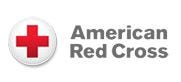 Posted By: Rachel Hofstra
rhofstra@klkntv.com
This is the first initiative of its kind in the United States by the Red Cross. It will help communities across Nebraska prepare for, respond to, and recover from emergencies and disasters.
Tuesday launched the beginning of the statewide preparedness initiative.
The program will assist communities with being ready for emergencies and disasters by expanding and enhancing the presence of the American Red Cross in each community.
"Because few are prepared recovery takes longer and costs more," said American Red Cross Regional Executive and CEO, Jill Orton.
The program will start with 100 communities across Nebraska and by year 2020 the Red Cross plans to reach the rest.
"We can't emphasize enough, individuals need to have a plan, businesses need to plan, but we also need a plan for how we engage our volunteers when something happens as well," said Bryan Tuma with NEMA.
The initiative will work with local communities to find volunteers, develop shelter agreements, develop response plans, and get the state prepared in case of emergencies.
"The American Red Cross does not depend on bricks and mortars to deliver our services; volunteers are the heart of our existence," said Orton.
The first part of the plan is to recruit people to help the cause.
Volunteers make up 94% of the Red Cross's leadership and workforce.
The Nebraska Emergency Management Agency says volunteers can make or break a recovery operation and they say that was proven at Pilger.
"If you look at the roll of volunteers and what they did to help, not only respond, but also recover…tremendous," said Tuma.
They expect to have relationships and plans made with the first 100 communities by December 2018.