Animal activists against Ibach appointment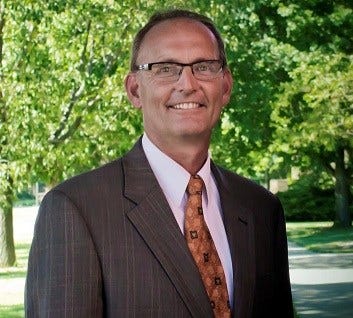 Posted By: Jenn Schanz
jschanz@klkntv.com
Gov. Ricketts wants to reappoint the Director of the Department of Agriculture, but not everyone is on board.
Some animal rights activists are outraged; they say the current director, Greg Ibach, has been too lenient on puppy mills.
Tuesday, they spoke out against his confirmation during a Agriculture Committee hearing. Senators on the committee will later vote on Ricketts' recommendation.
The activists say he's been far too lenient on puppy mills in Nebraska.
"These pictures illustrate almost every violation of regulations and overall rampant, cruel neglect," says Carol Wheeler of Hearts United For Animals, while passing out recent photographs of Nebraska puppy mills.
Wheeler, along with several others who testified against Ibach's confirmation, claim under his tenure, investigators with the Department of Agriculture have failed to regularly inspect and follow–up on illegally run and inhumane puppy mills.
Ibach himself admitted Tuesday that the Department has not taken action on very many puppy mills.
But he says it's not because of lack of effort; he reminded the senators that the Commercial Cat and Dog Operators Inspection Program, which looks into puppy mills, is a small part of the overall responsibilities of his department.
"The dog and cat program is also around two percent or less of the department's budgetary responsibility and so there's many other programs within the department that also from time to time keep me up at night," he said.
Ibach wasn't without support either.
"He is moving the department in the right direction. There will still be times when we question the department but we feel that we have an open line of communication," said a spokesperson from the Nebraska Humane Society.
But Wheeler isn't fully convinced yet.
"I would like to think improvements are on the way, I don't know," she said.
Sen. Chambers was very vocal at the hearing; he said he'd take Ibach and Ricketts to task if the puppy mill situation in Nebraska is not improved upon.
The committee did not cast a vote Tuesday, they'll wait to make their recommendation to the legislature.
That's expected later in the week.