Annual Fourth of July parade at UNL East Campus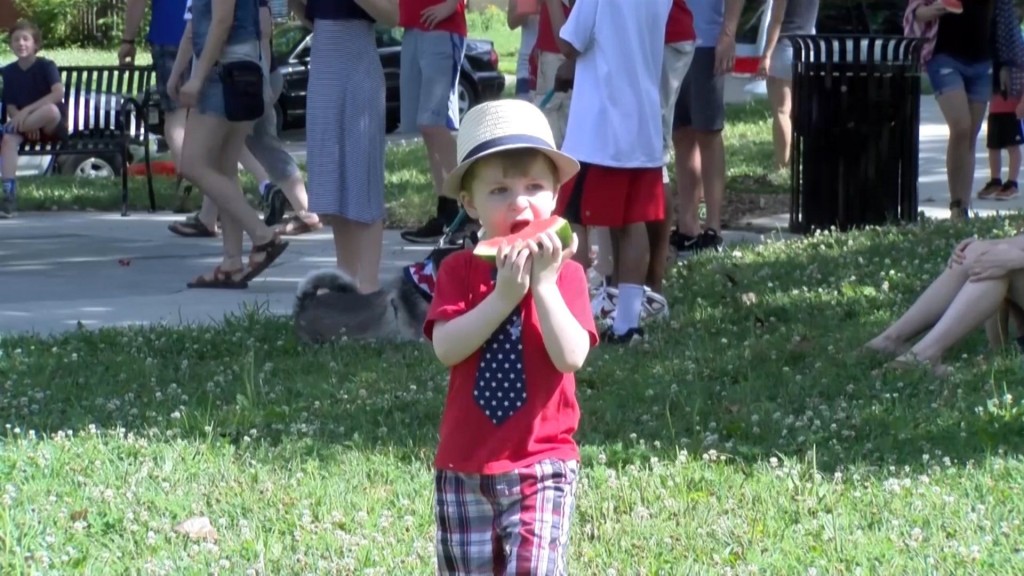 Dancing, eating watermelon, and sack races were just a few things that took place at the annual Fourth of July parade near UNL's East Campus.
it's put on by the East Campus Community Organization.
The streets were lined with people who were watching the festivities. One couple, Paul and Deb Eisloeffel, even moved to the neighborhood just for the parade.
"We came here on our bikes; we were looking for a new house, and decided we wanted to live in a neighborhood that had a Fourth of July parade," said Paul Eisloeffel.
The parade gives our big city a small town feel.

"I know several neighborhoods that do parades like this so i think that is really fun to have neighborhoods come together," said Maria Flink.
After the parade, the fun continued at Idylwild Park.
There were contest, prizes, watermelon, and even a visit from the Lincoln Fire Department.
"To see all of the different costumes is a lot of fun, I know my kids really enjoy the festive attire and I do too," said Amanda Lowery.
"I don't know, I really liked the captain America," said Deb Eisloeffel.
"Captain America on the tricycle was pretty awesome," her husband added.

The East Campus neighborhood has had this parade for over 25 years, and they're already looking forward to next year.