York County Sheriff Spots Cougar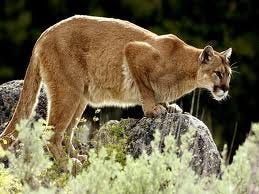 Posted By: KLKN Newsroom
Another mountain lion sighting has been reported to the York County Sheriff's Office. But this one has been confirmed by Sheriff Dale Radcliff, who's the one making the report.
Radcliff said, "there's absolutely no doubt, no doubt at all, that what I saw was a mountain lion.''
His department has been receiving calls about mountain lions from county residents for more than a year, but none of the sightings has been confirmed.
Radcliff says he and his wife saw the big cat about 8:30 in the morning on June 20, about two blocks north of York Middle School in York. It walked into a cornfield after it noticed them.
Mountain lions, which also are called cougars or pumas, have turned up as far east in Nebraska as Omaha.
Information from: The York News-Times