Another robbery near Capitol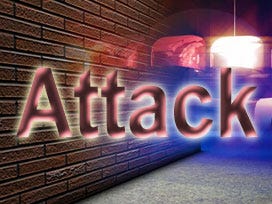 Lincoln police are investigating a robbery in a neighborhood south of the Capitol. At around 11:30 Thursday night, Police say a group of black men fired a slingshot at a man near Goodhue Boulevard and D street. The shot missed, one of the suspects ran up to the victim and kicked him in the back. The suspects fled with the victims backpack containing a laptop and two mangos.
Officer Katie Flood says this is the sixth robbery in the area within the past two months. "So, if you do need to walk late at night, please be aware of you're surroundings. If possible, try not to walk alone. Investigators, officers in that area are working diligently to try and solve these because we really do not want to have anymore on our hands."
Police say the description of the attacker matches all six robberies. He's described as a black teenage male with short hair. Flood says all seem to be random and un-planned.