Antelope Valley Bridges to be Fixed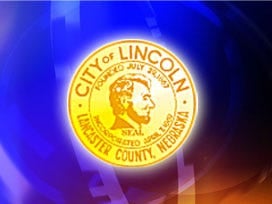 By: Ian Hest
ihest@klkntv.com
A plan is in place tonight to fix bridges that are a part of the Antelope Valley project. They were only a couple of years old, but some of the bridges started to crack.
The mayor was angry in January that these problems existed. It took a while to determine who was ultimately responsible, but the mayor had a change in tone. He's happy with the results and think Lincoln residents will be too.
The public won't be responsible for any of the repair costs to the bridges along 21st street between "N" and Military. The bridges saw cracks and falling pieces of concrete this past winter. Today, Mayor Chris Beutler announced all repairs will be paid for by private contractors.
Mayor Beutler says, "We have signed an agreement assigning the financial responsibility to the various private parties involved. I want to emphasize that no additional dollars were spent by the public." But how did this problem happen in the first place?
The city says pipes carrying wires for the street lights were designed in a "U" shape, lacking proper drainage and holding the water. "There was no way for any moisture that had gotten into the conduit to get out. So just through the series of winters with the water being in there it froze and then basically it expanded. The concrete popped of the bottom of the bridge," said Kris Humphrey with Public Works and Utilities.
It took over eight months to determine who was accountable. Ultimately, Mayor Beutler says it was a relatively swift resolution. "Matters such as this just are so complicated they cannot be resolved quickly. I think everybody moved as rapidly as they could," said Beutler.
Repairs will begin starting tomorrow. Workers will start at Military Street and move gradually south. The Mayor also said today that these repairs won't affect any of the other Antelope Valley projects including the Antelope Valley Parkway and South Street bridge constructions.