Anthrax Training Exercise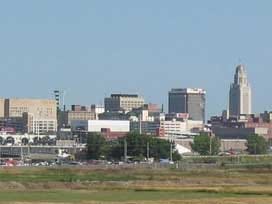 A training exercise took place today to help several agencies practice their skills for the event of an Anthrax attack.
The training exercise involved members from the Health Department, Fire Department and the Civil Support Team.
Their goal to learn more about what they need to do should Anthrax be exposed here locally.
"We're inside a building where there's been an alleged possible anthrax release and so we're exercising our ability to communicate go in test sample make some assessment of the situation," Assistant Health Director Steve Beal said.
They had their mission, to go inside and search the entire building for a possible anthrax exposure.
Dozens of members from the Health and Fire Departments and Civil Support Team were suited up and geared with the tools to test anything for anthrax.
This includes samples found on the ground to even testing the air around the building.
"We're practicing out the whole exercise with what we would do in the event of a real release in the case of anthrax," Beal said.
The training exercise went on for around 6 hours with the main goal of working on communication.
Officials there said a big challenge is making sure everyone is on the same page when multiple agencies are involved.
"Today's objectives we're working on joint communication joint control so we're trying to connect all of these so if a real incident were to occur we'd be better equip to practice training," Deputy Fire Chief Dean Staberg said.
Again this was all just a training exercise, the agencies say the get together to do trainings like this about 4 times a year.