AP: Fremont sued over actions taken to aid Costco chicken plant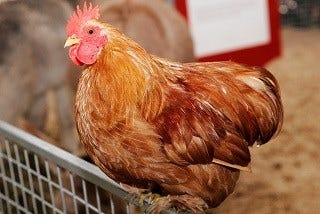 Posted By: Channel 8 Eyewitness News
8@klkntv.com
FREMONT, Neb. (AP) A citizens group has sued the city of Fremont over actions taken to clear the way for Costco Wholesale to build a chicken processing plant.
The lawsuit was filed Monday in Dodge County District Court by Nebraska Communities United on behalf of three Fremont residents. It alleges the city illegally declared nearly 1,000 acres including around 400 acres of farmland to be substandard and blighted so tax-increment financing could be used for property improvements the plant needs.
Costco and Georgia-based Lincoln Premium Poultry have said the plant would employ up to 1,100 people.
Interim City Administrator Brian Newton said Tuesday that the city hadn't yet received a copy of the lawsuit but vowed that city officials would vigorously defend the city's actions.