AP: Nebraska high court denies latest appeal in 2008 shooting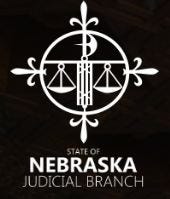 Posted By: Channel 8 Eyewitness News
8@klkntv.com
LINCOLN, Neb. (AP) The Nebraska Supreme Court has denied an appeal from a Lincoln man convicted of shooting and wounding another man in a parking lot.
Friday's decision came on the latest appeal of 43-year-old William Smith, who said he should have gotten an evidentiary hearing on his motion for post-conviction relief. The high court said there was no merit to Smith's arguments.
Smith was originally convicted in 2010 of attempted murder and other charges and sentenced to up to 55 years for the 2008 shooting.
In 2012, state appeals courts ordered a new trial, saying the trial court should have instructed the jury on the lesser offense of attempted "sudden quarrel" manslaughter. In lieu of a new trial, Smith pleaded no-contest to attempted manslaughter, lessening his sentence by more than 20 years.