Apartments evacuated after gas line breaks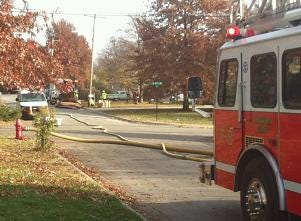 Two apartment buildings in north Lincoln were evacuated Tuesday night after a gas line was cut.
It happened just before 6:00 PM at the North Ridge Heights apartment complex at 27th and Fletcher.
Lincoln Fire and Rescue responded to the call. Captain Michael Meyer says electric crews accidentally cut the line. Workers smelled the gas and called it in. Meyer says, "It always has the potential for an explosion, that's why we take such extreme measures to make sure we don't get into that situation."
LFR cut power to both buildings and just to be safe, had the tenants evacuate. They waited in the clubhouse for about an hour and a half before returning to their apartments.