Appeals court: Lincoln officers should not have stopped man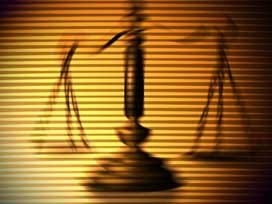 Posted By: Channel 8 Eyewitness News
8@klkntv.com
OMAHA, Neb. (AP)
A federal appeals court says Lincoln police did not have reasonable suspicion to stop and detain a man who says he was injured in the stop.
The 8th U.S. Circuit Court of Appeals' opinion Tuesday reverses the ruling of a federal judge, who last year dismissed Leroy Duffie's lawsuit against the city of Lincoln and several police officers.
Police say the 2011 stop stemmed from a report hours earlier of a young man in a van similar to Duffie's with what appeared to be a handgun.
But the appeals court says given Nebraska's law allowing the open-carry of guns, that incident could not be construed as a crime. Therefore, the officers did not have reasonable suspicion that Duffie had or was going to commit a crime when he was stopped.