Area toddler is part of Rett Syndrome clinical trial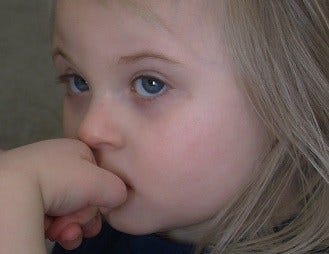 Posted By: Jenn Hatcher
jhatcher@klkntv.com
Three–year–old Bristol Hiatt can pulling herself up, and get in a crawling position, obstacles, she's recently overcome.
The Rising City toddler was diagnosed with Rett Syndrome a little over a year ago.
Mother, Kylie Hiatt said, "The first probably 6 months were the worst six months of our lives, finding out about it."
Rett Syndrome is a neurological disorder, affecting mostly girls.
The intellectual disability, leads to loss of use of the hands and problems with walking and talking.
"It's a really horrible, horrible disease," said Hiatt. "We really do hope one day to find a cure for it."
Bristol is part of a clinical trial in Boston that they hope could do just that.
"We wanted to take the chance and the opportunity to get her into this and see what we can come about," said Hiatt.
The family has already been to Boston's Children's Hospital twice; they leave for another trip this Sunday.
The plane ride is expense free to the family, thanks to a program called, Miracle Flights.
"They have been nothing but beyond wonderful and we are so grateful for them," said Hiatt about Miracle Flights.
Since starting the clinical trial, Hiatt says she's seen a big difference and thinks doctors are on to something.
Between medical bills and missing a lot of work, the family could use financial help.
A Beatrice golf course is holding a fundraiser for them, April 25th.
There is a go-fund-me account set up as well at http://www.gofundme.com/ct38f8