Arena job fair attracts hundreds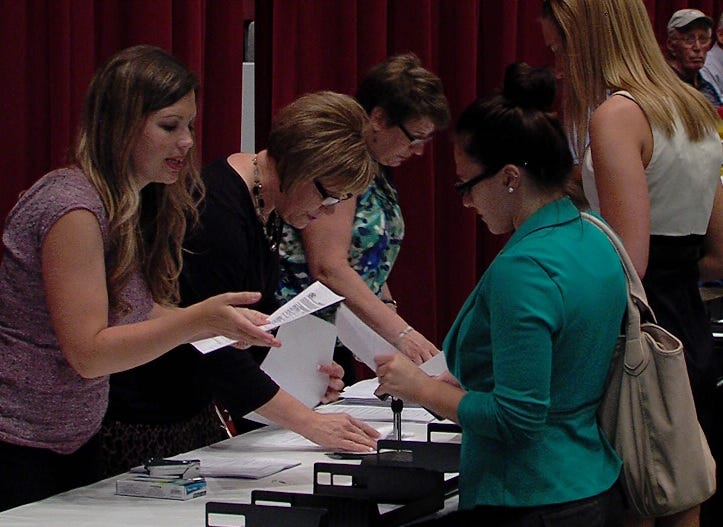 By: Bill Schammert
bschammert@klkntv.com
It's hiring time as the Pinnacle Bank Arena inches closer to opening its doors.
Monday, the Pershing Center played host to a job fair, hoping to fill a few hundred positions for downtown Lincoln's newest addition.
"It's exciting," UNL senior, Elizabeth Adams, said. "There will be a lot of new acts, meet a lot of new people. It'll be fun to be part of the action"
Adams is hoping to land a job as a suite supervisor at the new arena. She was one of hundreds that showed up at the Pershing Center hoping to land a job.
"Semi-retired, college students, we're looking for all different age groups," Pinnacle Bank Arena General Manager, Tom Lorenz, said. "We have something for everyone."
The arena is looking to fill a variety of positions, everywhere from concessions, to the box office, to the parking lot.
Lorenz says the key is flexibility.
"We may have two basketball games in a week, we may have three basketball games and a concert, or we may have nothing. So people that have that flexibility, this is the place to be."
If you didn't make it on Monday, there's still time. The job fair continues on Tuesday at the Pershing Center from 3 p.m. to 7 p.m.
Lorenz says he also expects the arena to put on another job fair this fall, when college students start coming back to town.