Arena Spurs Hotel Growth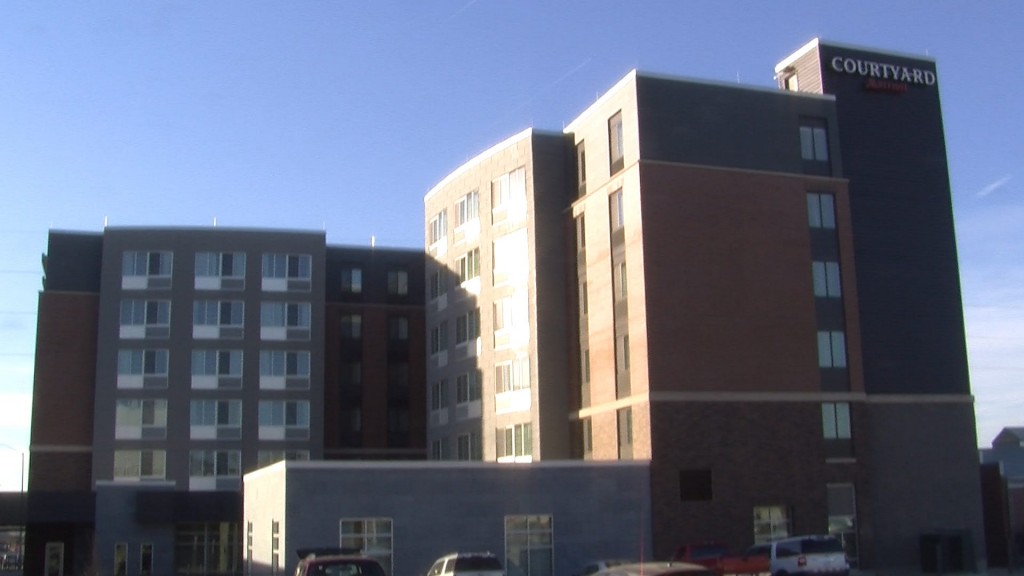 By: Bill Schammert
bschammert@klkntv.com
The Pinnacle Bank Arena is completely changing the downtown landscape. Hotels are already sprouting up, hoping to entice event, concert and convention goers, while others are hoping a makeover keeps reservations heading their way.
"The demand is here," John Kalogeras, general manager of the Courtyard by Marriot, said. "It's definitely needed."
For now, the new Courtyard by Marriot is a little off the beaten path on the corner of 8th and R streets, but already it's averaging about a 42-percent occupancy rate. It may be lower than the local average, but it's a strong start, according to its general manager.
"Lincoln is a very vibrant city," Kalogeras said. "It's a city that continues to grow by leaps and bounds."
On the other side of downtown, it was a rebranding of sorts on Wednesday. The Cornhusker Hotel earned back its affiliation with Marriot after being stripped of the title in February.
"We've been a cornerstone of Lincoln and Nebraska for many years," Cornhusker Hotel general manager, Chuck Harper, said. "We feel it's important to be a part of Lincoln, downtown Lincoln and the growth as we move forward."
A Hilton Garden in is also slated to open sometime next summer, just across the street from the new Courtyard by Marriot. Kalogeras says one more hotel property is also expected to go up soon in the Haymarket.
"With the development of Canopy Street, with other properties, offices, retail and more restaurants, I just think this will be the place to be in Lincoln," Kalogeras said.
The Pinnacle Bank Arena comes with high expectations, but for these general managers, there's little doubt the hotel business will be a success.
"It's going to be a fun area to be in," Kalogeras said. "Comparable to other cities that have done similar revitalizations."
And there's good reason to be confident. The $179 arena is expected to pull in about 120 different events every year.