Arena Town Hall Forum Tonight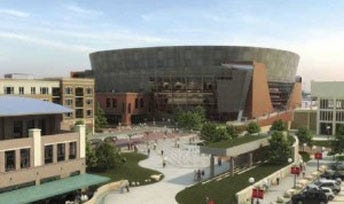 A public debate on the Haymarket Arena proposal will be held Thursday night in the Haymarket.
We the People-Nebraska and Americans for Prosperity-Nebraska will host a debate on the proposed arena project. The forum begins at 5:30 p.m. in the Ridnour Room of the Haymarket's Apothecary Building at 809 P St.
Both sides will be represented and given equal time to present their views on the project. The Town Hall Forum will also provide an opportunity for the public attending to ask questions.
The event is free to the public. Lincoln voters will decide on the Haymarket Arena on May 11th.