Argument Sends Man To Hospital Nearly Bleeding To Death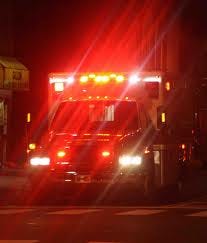 By: Newsroom
8@klkntv.com
A Lincoln man is rushed to the hospital after customers at Sun Mart noticed he was bleeding to death.
Lincoln Police Captain Jason Stille says the man got into an argument at his home near the 1700 block of South street around 1am.
Stille says he bashed in windows, severing an artery in his arm.
He says the man tried driving himself to the hospital. However, he passed out on the way in the Sun Mart parking lot.
A customer noticed him, called police, and the man was rushed to the hospital.
He was in surgery last we heard.