Arizona eliminates Florida State in CWS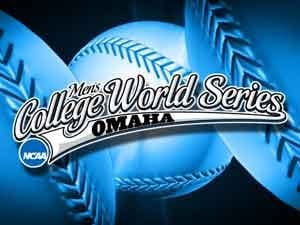 Posted By: Sports
Arizona converted three Florida State errors into a six-run first inning and advanced to the College World Series finals with a 10-3 victory over Florida State on Thursday.
Freshman starter Brandon Leibrandt was pulled after he recorded just one out for the Seminoles, who used eight pitchers to tie a CWS record for a nine-inning game.
Robert Refsnyder and Bobby Brown homered in a span of three at-bats in the fourth as the Wildcats built their lead to 10-1.
Kurt Heyer (13-2) worked 7 1-3 innings while taking the national lead for wins.
The Wildcats (46-17) won Bracket 1 and will open the best-of-three finals Sunday.
Leibrandt (8-3) was knocked out after 4 1-3 innings of the Seminoles' 4-3, 12-inning loss to Arizona last Friday. On Thursday, he threw 31 pitches, only 15 strikes, and his throwing error set the stage for Arizona's big first inning.