Armon Dixon found guilty for rape again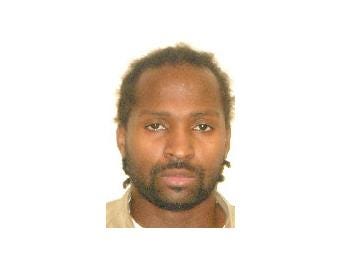 By: Megan Palera
mpalera@klkntv.com
The verdict was reached Monday night. The courtroom was nearly empty, but inside to hear it was the victim herself. Tears ran down her face as justice was served.
32-year-old Armon Dixon is now a convicted rapist for the second time. After seven hours of deliberation, the jury found Dixon guilty on all counts of raping a Lincoln woman in her apartment on North Hill road back in 2009.
Prosecutors left the jury with this final message on Monday, "This man was in her apartment for ten hours sexually assaulting her numerous times. That is what she's 100% sure of, it is Armon Dixon."
The defense argued there was not enough evidence to prove it, but even Dixon's ex-girlfriend, who still loves him, feared the worse. She spoke last week after her testimony, saying, "I think they'll give him more time."
Dixon is already serving 70 to 120 years in prison for a rape that took place at a North Lincoln convenience store, also in 2009. Throughout it all, Dixon has pled his innocence, and as the verdict was read Monday, he kept the same blank stare he's had throughout the entire trial except this time he shook his head.
Dixon is already behind bars for another rape conviction. That's at least 70 years. He will be sentenced May 16.