Arrest Made In ATM Robbery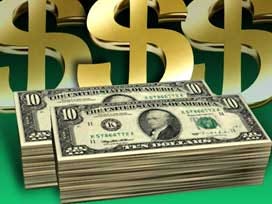 The man responsible for shooting a victim at an ATM has been arrested.
It was the second attack at ATM's around the Capital City.
So we looked into some tips to keep you safe when withdrawing money from an ATM.
That's right, two violent cases at two ATM's just a few days apart.
Now, some helpful advice for you the next time you drive up to an ATM.
It all started on Sunday when police say a man was withdrawing cash from an ATM near 65th and Cotner.
They say Shaquille Falcon pointed a gun at him and demanded his money and ended up shooting him in the leg.
Police say Falcon got away but they caught up with him Thursday and arrested him for 1st degree assault, attempted robbery, and use of a firearm.
Neighbors in the area were shocked a crime like this happened so close to home.
"We've never had anything like this ever happen this is a very quite, nice neighborhood you feel very safe here," Denae Hemminger of Lincoln said.
In a separate incident– a Lincoln resident was robbed Wednesday after he used a Wells Fargo ATM near 70th and Pioneers.
Police say the man drove off and was rear-ended several blocks from the bank.
When he got out to exchange information, the suspect pointed a gun at him and took his money, that suspect is still on the loose.
But with these two incidents it brings up what tips you need to know to stay safe while getting out cash.
Police say when you pulling up to an ATM to look around and check your surroundings and have your window rolled down and your card in your hand, make the transaction fast and always keep your doors locked.
Police say if a person does approach you always give into their demands and take note of your surroundings.
"While an incident is taking place try and mentally record any detail you can about their physical appearance or there vehicle plate # if possible any scars, marks, tattoos you never know what detail might lead to that suspect's identification," Officer Katie Flood said.
It's also good to note…with the arrest of Falcon police also discovered he was a suspect for 1st degree sexual assault of a young girl back in December of 2008.
Also arrested in that incident was Casey Sloan was for being an accessory to the ATM robbery.