Arrest made in connection to assault/robbery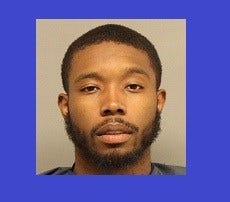 Posted By: Jenn Schanz
jschanz@klkntv.com
More than four months after a robbery and assault of two UNL students, Lincoln police have nailed down one of their suspects.
21–year–old Stelson Curry was arrested in Louisiana Saturday.
Police believe he's responsible for robbing and beating the students, causing serious head trauma to one.
"One victim, Patrick Pantoja, was left in critical condition and is still recovering," says Officer Katie Flood of the Lincoln Police Department.
Less than a month after the alleged attack, police say a search of Curry's home turned up a big clue; clothing they say he had been wearing that night.
"The Nebraska State Patrol crime lab later confirmed that blood evidence found on Stelson Curry's shoes matched that of the victim, Patrick Pantoja," Flood says.
So how did police develop Curry as a suspect in the first place?
Surveillance.
The incident occurred within plain view of the Capitol; it was captured by its cameras.
"We were able to see several men on that video, one of those men was identified as Stelson Curry," says Flood.
Curry will remain in Louisiana until he can be extradited. Police say he's also wanted in another state.
As far his charges here go, he's facing First Degree Assault and Robbery, both Class II Felonies.