Arrest made in high dollar burglary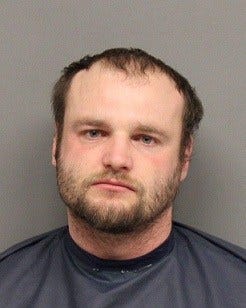 Posted By: Megan Conwaymconway@klkntv.com
On December 1st a home at 9th and Sheridan Boulevard was broken into while the residents were at work. The burglar took almost $50,000 worth of items. Police say they were monitoring items recently pawned in the Lincoln area, when they noticed similar pieces from the burglary at Moore's Pawn and Furniture shop.
"The victim later conclusively identified many of the items that had been pawned by Jackson Lee Stein man," says Of. Katie Flood, Lincoln Police Department.
Wednesday, police arrested Jackson Lee Stein man for possession of stolen items. Police say they can't yet connect him to the burglary, but are still investigating.
Monitoring items at pawn shops is done on a regular basis by the police, but the shops also help watch what comes through their doors, by checking serial numbers on a list of stolen items provided by the police.
"If someone comes in with a stolen item we can go, call LP and they come arrest the person," says Chris Defines, Capital City Pawn and Jewelry.
Defines says they don't receive as many stolen items as they used to. He estimates around 1 per month and turning away questionable items at least once a week. Sometimes, those items in question will be bought for one purpose.
"We'll take it in the hopes that if it's stolen at least it's now been located, and then we can get it back to the initial person," says Defines.
The pawn shop Defines works for has a policy that if someone was a true victim of a crime, they will give them back their items for free and eat the loss.
"Best thing anyone can ever do is report serial numbers. Record all your serial numbers, stash them on like the Cloud, Google Docs or Drop box, that way you can access them in case your computer gets stolen," says Defines.
If you are buying an item that you want to make sure hasn't been swiped, the Police department has a list on their website of stolen merchandise, complete with serial number and other information at http://lincoln.ne.gov/city/police/stats/items.htm.