Art helping mentally ill cope with hardships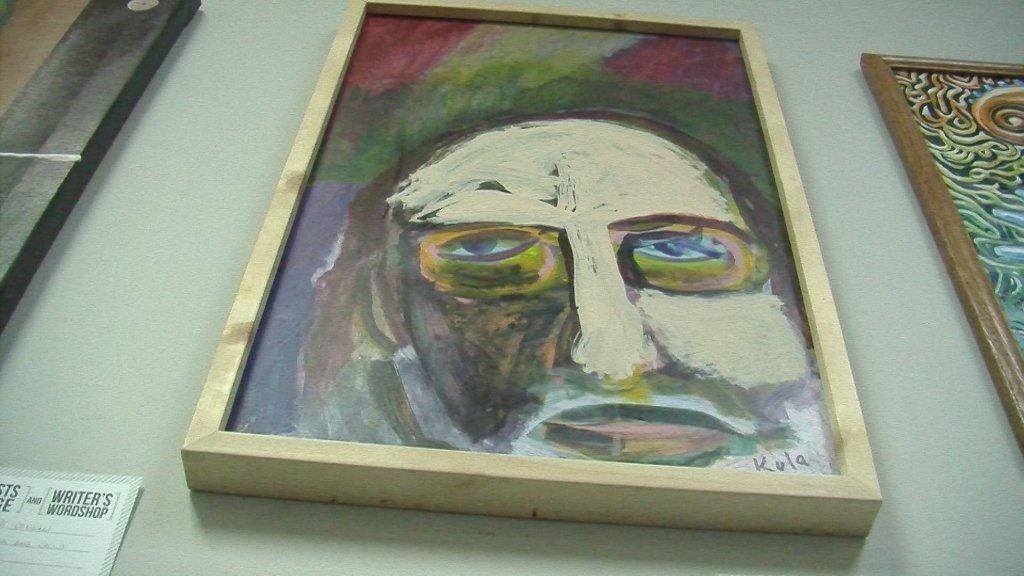 By: Megan Palera
8@klkntv.com
There's a group of Lincoln artists proving that a mental illness can't keep them from enjoying life.
The walls are covered with portraits and landscapes. All images created by artists with mental illnesses. Nigel Magor is one of them.
"It gave me a reason to quit drinking and doing drugs so I can do better on my artwork and get stuff done," Magor said.
Magor suffers from schizophrenia, depression and anxiety, and is proud to say he's now 8 months sober. Art is his medicine. It's the same for published poet Terrance Oberst. He too suffers from schizophrenia.
"I've been writing so long that where ever I've gone, whatever I've gone through, which has been a tremendous amount… the wonderful thing about it is I've always been able to write," Oberst said.
The result of this art recovery – pieces of work, some valued at $400. Since the Lincoln program began 14 years ago, more than 400 people have taken part.
"This gives an opportunity for the public to see how creative they are. They can make money, they can do lots of different things so it puts a different picture I think on people who are living with these types of challenges." Allan Green, Executive Director for the Mental Health Association, said.
The "Exquisite Art Friday" event runs from 4 p.m. to 5:30 p.m. at the Metro Gallery in downtown Lincoln. It's free and open to the public.