Assault victim speaks exclusively to Channel 8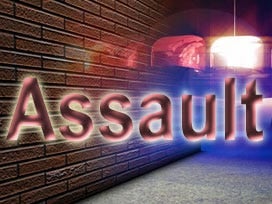 A Lincoln man was attacked while out on a morning job–but fought back against the two teens who jumped him. Thursday he spoke only to Channel 8 Eyewitness news.
Travis Wieser was out on his morning run on the Mopac trail last week near 42nd and "Y". He was just finishing up his 7th mile when two teenage boys jumped out of the bushes and attacked him, one started punching, the other had an air gun.
"The first time they came from behind me I think he came around and just hit my on the side of the head I fell and the guy with the gun took it and hit me down the head with it there was a sharpened edge he hit me with that on the top of my head right there," Wieser said.
But Travis didn't give in. He fought back saying his adrenaline got him through it. "Next thing I know somehow I got the gun from them and I know I took it and swung at them and I'm pretty sure I hit someone because that's the only time I heard them say something," Wieser said.
The suspects ran off, and moments later a biker came up on Travis and called 911 he was taken to the hospital and received 5 staples in his head. Travis says what happened to him here on the Mopac trail hasn't shied him away from running–but just made him more aware of his surrounding.
"I ran yesterday just a little more cautious my biggest thing I was wearing headphones and I only run with one now maybe I could have been a little more aware," Wieser said.