Assisted Suicide Case Takes New Turn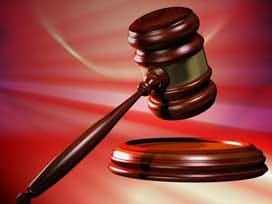 Dallas Huston,28, the Lincoln man who was arrested for assisted suicide in the death of his roommate, Ryan Johnson, is now charged with second degree murder. A Lancaster County judge read the charge to Huston in court Tuesday.
The County Attorney says he decided to go with the murder charge after learning what Huston told police investigators about the death. Court documents show Huston told investigators he made a suicide pact with Johnson.
Huston told police he wrapped Johnson up in a blanket, and started to wrap his head with saran wrap to asphyxiate him. He said Johnson manipulated the saran wrap in a way that allowed him to breath. Huston told police he placed a pillow over Johnson's face and held the pillow until he died.
Huston is being held on $500,000 bond. His next court date is November 10th.